As designers and manufacturers of high-performance residential and commercial joinery, family-run AJB Group understand that skilled craftsmanship relies on solid safety practices. So when a minor incident cued a Health and Safety Executive (HSE) consultation, they looked to Southalls to cover compliance from every angle.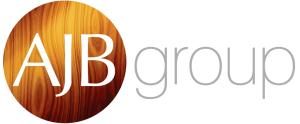 After delivering on HSE recommendations, including the addition of a qualified Health and Safety Manager, AJB maintained momentum with a company-wide culture change. By implementing Safety Cloud software, key compliance tasks – from machinery checks to COSHH assessments – were easily delegated and delivered, sharing ownership across the business. Meanwhile, a bespoke on-boarding programme and training for current team members ensured safety standards remained an achievable priority for every employee.

With on-site and ad hoc guidance from Southalls, AJB took a safety-centric approach to a range of significant business transformations – from an ambitious site move and headcount additions to the purchase of cutting-edge equipment. AJB's existing daily factory floor walks, weekly action plans and monthly audits were made even more effective with a suite of customised safety documentation, including tailored risk assessments, managers' audits and site-specific health surveillance questionnaires.
To see how Southalls hands-on support boosted confidence across AJB's entire company, download the full case study.