Southalls is a finalist in both, the Innovation and Service Excellence category, of the Midlands Family Business Awards, the UK's only independent, not-for-profit annual Awards showcase for family businesses in the Midlands.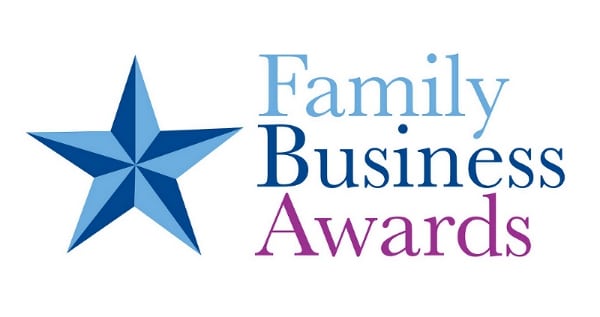 Representatives of
Southalls
will now meet with the Awards' independent judging panel, which is led by a leading family business individual, supported by a sponsor representative, an industry expert, and representative from the Midlands Family Business Awards team.
The company is also automatically entered into the People's Choice Award, sponsored by Streets Chartered Accountants. The Winner and Highly Commended of this special award are decided solely by the number of votes from the public, and votes can be made online at www.familybusinessawards.co.uk between 22nd of October and 15th of November, 2018.
The winners of the Awards' ten categories remain a tightly kept secret until the Awards ceremony and black-tie dinner, which takes place on Thursday 22nd November 2018 at Leicester's Athena, and will be attended by more than 300 guests, including representatives from Southalls.
Commenting on being named a finalist in the Awards, Angela Southall, Founder of Southalls said: "We are overjoyed to be nominated for both the 'service excellence' category and 'innovation' category in the Midlands Family Business Awards 2018. As our business has grown over the last decade our family values have remained at the core and it is great to receive recognition for the service we provide to our customers and our innovative Safety Cloud, online safety management system."
Now in their ninth year, the not-for-profit Midlands Family Business Awards are backed and run by The Wilson Organisation. The firm's MD Charlotte Perkins, the third generation of the family to lead the business alongside her sister Annabel Prow, says:
"The Awards are the Midlands' only independent initiative to recognise the work, success, innovations and achievements of family businesses. Family businesses are the backbone of the British economy, with two in every three of UK businesses being family owned. They generate over a quarter of UK GDP and employ around 12.2 million.
"Our Awards strive to shine a light on this incredible contribution, and the great work, innovation and successes of family businesses and their people here in the Midlands.
"Each of this year's entrants demonstrate the exceptional pedigree of the family businesses in the Midlands and the sector's vital contribution to the region's economy. We wish Southalls and all this year's finalists the very best when they meet the judges in the final round."
Now in their ninth year, the Awards are the only initiative dedicated to celebrating and recognising the success, achievements and innovations of family run and owned businesses across the Midlands.
For more information about the Awards, visit: www.familybusinessawards.co.uk.