Ruxley Manor Garden Centre likes to think big. Offering exciting seasonal events, engaging family activities and an ever-expanding product range, the Kent-based business have been keeping things fresh for their customers since 1964. So when complex compliance management was shifting focus from the centre's enterprising growth plans, they called on Southalls for an innovative, scalable safety solution.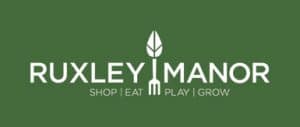 With years of specialist sector expertise, Southalls mapped out a site-wide safety strategy to elevate standards across the key risk areas for all retail garden centres, plus the unique features that set Ruxley Manor apart – from a pet corner and play area to enchanted forests, ice rinks and a Santa's grotto. Incorporating six-monthly audits, tailored staff training, food hygiene assessments and web-based access to all H&S data and documents, Southalls' workable risk reduction measures allowed Ruxley Manor to keep a strict eye on compliance, while keeping creativity alive and well.
So the team now spend less time on the red tape of health and safety and more time cultivating colourful ideas.
To learn how Ruxley Manor streamlined every part of their H&S processes, download the full case study.