Need practical H&S insights to help you plan ahead? Our free Health and Safety Event 2020 webinars are definitely worth a watch.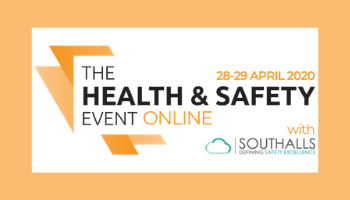 The Health and Safety Event 2020 is the industry's flagship conference, held annually at the NEC Birmingham. With the live event postponed until September, we moved the speaker sessions online for a two-day programme of seminars, workshops and panel discussions covering all aspects of compliance – from fire and fleet safety to legislative changes.
You can now access the slide decks, on-demand webinars and other free resources here.